TOKYO METROPLIS MAGAZINE
"The first wave of the Japanese-Gypsy diaspora..."
 

 
http://metropolis.co.jp/arts/music-feature/the-dolomites/ 
 
The City of Mexico Secretary of Culture writes about the Dolomites
click logo for full article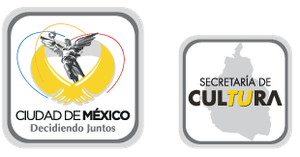 An article on the Dolomites from Yourban Clash (OAXACA)
http://yourbanclash.com/?p=2504
The Reviews about 8 Bit Balkan... (EUROPE)
"I've just stumbled across it now and I can't stop playing it. This is just great stuff, just takes you away to somewhere else. Some tracks remind me of a great soundtrack I have of Greek composer Eleni Karaindrou. Some others remind me of Tom Waits doing crazy waltzy Balkan stuff and so it's just my cuppa!" - 
DJ UMB Generation Bass
"WE LOVE THE EXCITING MUSIC THAT THE DOLOMITES CREATE, IT FEATURES A BUNCH OF TASTY AUDIO FLAVORS FROM ALL OVER THE GLOBE, EACH TUNE BRINGS YOU INTO AN EXOTIC, FUN WORLD WHERE 8BIT NOISES AND BALKAN RHYTHM'S ABOUND." 
"This EP is just as the title implies, take Balkan traditional sounds from Eastern Europe and mash 'em up with 8bit blips and glitches à la old skool video game style....a seriously nifty idea that makes for some super cool music. 
It's been on heavy rotation since I first heard it! 
" 
"The 8 Bit Balkan EP does exactly what it says on the tin, delivering a delightfully bonkers chiptunes take on the traditional music of Southeastern Europe. Right now, I'm picturing an arcade game where I lay waste to U-Bahn buskers with an empty Club Mate bottle. LOL." James Glazebrook - BANG BANG BERLIN
"This EP from the Dolomites uses the 8bit bleep bloop to great effect. Gameboy gypsy wonk for drunkenly maudlin robots. And was that a snatch of the Star Wars soundtrack I hear in there?" - fftangfftang.com

    Dolomites interview in NEW YORK METRO
         OTHER PRESS on The DOLOMITES...

Friday, Jan. 26, 2007
"New York's loss was Tokyo's gain, as we are now the ones able to regularly enjoy Stevhen Koji Iancu's spirited live performances with the Dolomites, which carries a soul true to his Gypsy comrades. "Stefanko's spirited live performances pump out frenzied melodies on his accordion in accompaniment to his mischievous, and sometimes maniacal, vocals. But unlike most of his fellow countrymen, he can sing in both English and Japanese." - Jude Brand -For Full Article go to Japan Times Online

May 4-10 2006 Issue 553  MP3 of the Week Dolomites "Yatto Yatta"
Getting a handle on this hyperbouncy track by the Dolomites should be cinch even if you haven't been following what's new on the local Gypsy scene. Bandleader Stevhen "Stefanko" Iancu's accordion hugs the thunderous, distorted bass like a lifelong drinking buddy, and his throaty, creep-show croak threatens to keep the jam pumping well past closing time.  -K. Leander Williams
Japan Articles -